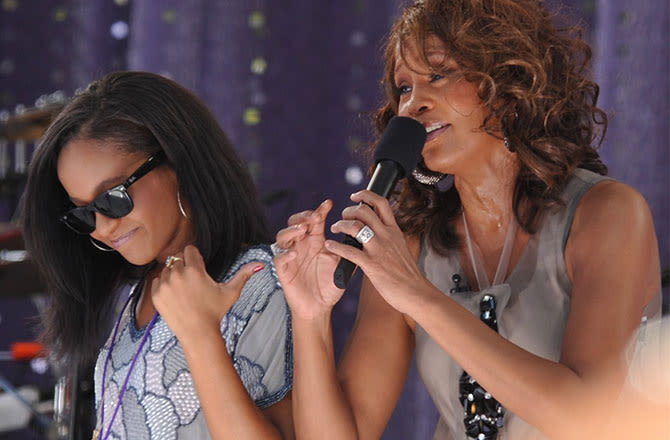 Bobbi Kristina Brown, the daughter of Whitney Houston and Bobby Brown, died at Peachtree Christian Hospice in Duluth, Georgia. She was 22.
In a statement to ET, the Houston family wrote, "She is finally at peace in the arms of God. "We want to again thank everyone for their tremendous amount of love and support during these last few months."
On Jan. 31, Bobbi Kristina was found unresponsive in her bathtub. She was taken to North Fulton Hospital in Roswell, Georgia, where she was placed on a ventilator to help her breathing. Later, she was placed in a medically induced coma at Atlanta's Emory University Hospital after her condition was getting worse.
Two months later, she was moved to a rehabilitation center and stayed there until June 24. Shortly after, she was moved to the hospice center.
"Despite the great medical care at numerous facilities, Bobbi Kristina Brown's condition has continued to deteriorate," Pat Houston told ET in a statement that day. "We thank everyone for their support and prayers. She is in God's hands now."
When Bobbi Kristina was discovered in the bathtub, it was just days before the third anniversary of her mother's passing. A source tells ET that Bobbi Kristina reportedly suffered from an apparent drug overdose, but none of her family members have confirmed.