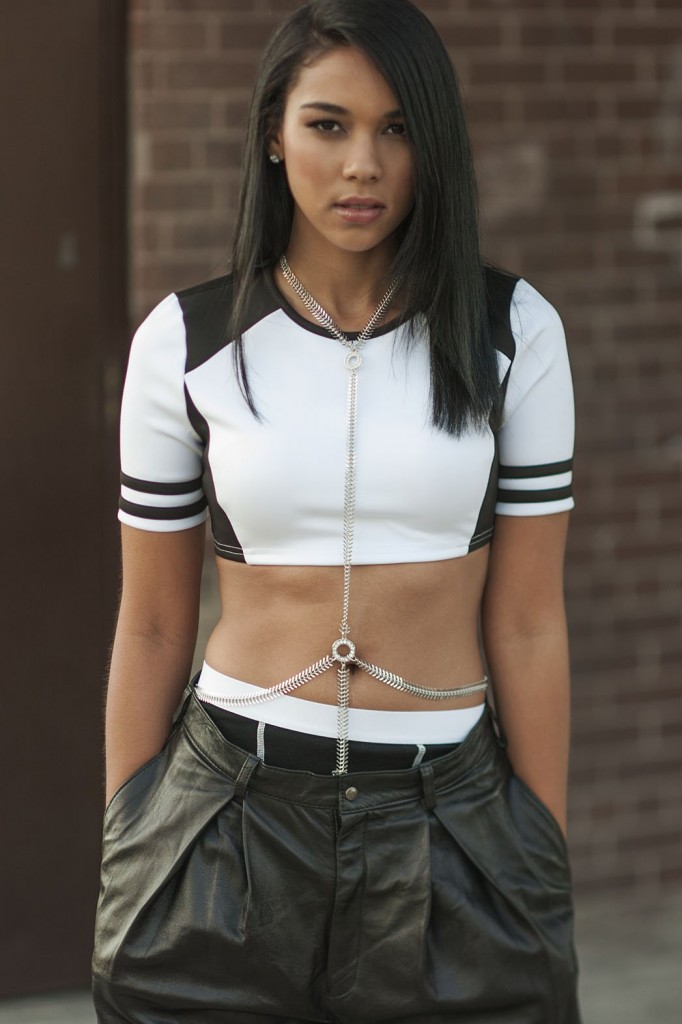 In case you didn't know, Lifetime originally picked Disney star Zendaya Coleman to portray Aaliyah in their upcoming biopic, but because Zendaya dropped out soon after the announcement, Lifetime had to go a different route. This past week, we have learned that 23-year old actress Alexandra Shipp will now be playing the role of Aaliyah in the upcoming biopic Aaliyah: Princess of R&B.
You may be familiar with Alexandra's work in the Nickelodeon series House of Anubis, where she played KT Rush. Shipp has also starred in various episodes of ABC's Switched at Birth and MTV's Awkward. Based on looks, I think most people would agree that Alexandra is better suited to portray Aaliyah than Zendaya would've been. We have also learned that famed talk show host Wendy Williams is on board to executive produce the biopic, alongside Debra Chase.
Read more about the upcoming biopic here.