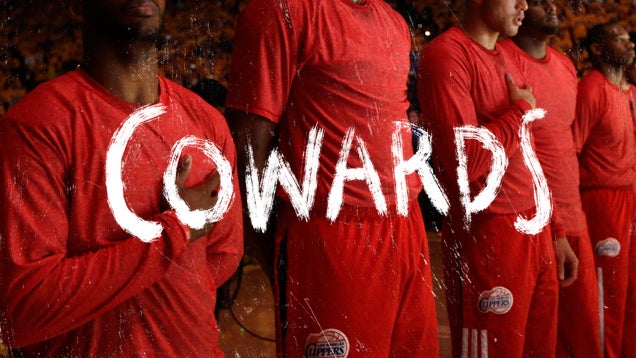 In light of the recent decision by a professional basketball team, comprised of mostly black players, to respond to their boss basically saying "I hate niggers" by turning their shirts inside out the next day at work, I have come to the decision that I agree wholeheartedly with the owner of the Los Angeles Clippers, and I too do not want black people invited to my events.
It's not for the same reasons that the Clippers' owner doesn't want black people invited to his events. To be honest I don't really know what his reasons are. Perhaps he recently tuned in to an FM "hip hop" station and after hearing song after drug, sex, and violence-laden song decided that it might be a good idea to keep some distance. Perhaps his media conditioning spans beyond music, encompassing the gamut of stereotype-enforcing media, (media championed and praised by blacks, where the most rich and famous coons are praised and idolized as examples of black "success"). Maybe he's been hanging out with George Zimmerman, and they've been watching Love & Hip Hop, and Basketball Wives, and the Tyler Perry collection, and Katt Williams and Kevin Hart performances (anybody catch that Kevin Hart movie with the ex-rapper who used to have a song standing up against police brutality playing a police officer? Where Hart delivers the line that Zimmerman had no doubt heard a thousand different times in a thousand different ways, shifting his psyche to the point where he could be authentically terrified of someone just because they were black . . . "you're white. You don't fight.")
No, I'm lucky enough to spend enough time with black people to recognize that we're not the base form of human life that we continue to support ourselves being portrayed as (though admittedly, it definitely rubs off on us. A lot. So much so that it's very puzzling to comprehend how we could blame anyone who doesn't get to spend much time with us for fostering a wildly skewed perception. What can people know but what they see?). No, I don't want black people to stay away from my events because I believe them to be uncivilized, or ignorant, or anything like that.
I don't want black people at my events anymore, because black people are cowards.
In all the history I've ever studied, in all the fiction I've ever read, I am hard pressed to find an example of cowardice to rival the modern day black American, and nobody wants to be surrounded by cowards right?
What if lions break out of the zoo and start trying to eat everyone? What if aliens attack? What if the police department decides that they want to grab their batons and blow off some steam? Are cowards really the type of people that you want to be surrounded by?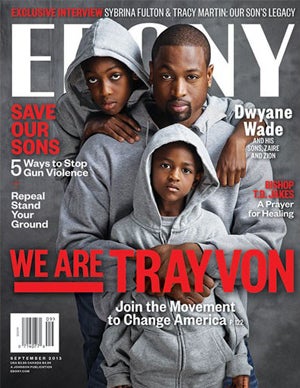 That's why I don't want black people at my events anymore. Athletes that could refuse to perform until a killer is arrested, even until a killer is convicted, who instead opt for taking a picture where they all have their hoods on and then carrying on with business as usual: I don't want to be surrounded be these clowns. If you're black, or white, and you go back to work after finding out that your boss is grossed out at the idea of being in the same vicinity with any black person except for the cutie he's sugar daddy to, I'm pretty sure you're not who I want in my corner during crunch time. Real crunch time. Life crunch time.
The most common excuse I've heard for today's cowardice is "they need to feed their families," which of course is a euphemism for "for the money." You know, the blacks that sold other blacks into slavery, there's a good chance they used some of that money to feed their families too. So, that makes them cool with all of y'all? Here's a question, is there anything that we won't do for money? Is getting paid an excuse for everything? It's an excuse for looking the other way when innocent people are killed. It's an excuse for supporting racism by trying to win a championship for an openly racist owner. With regard to hip hop and media it's an excuse for purposefully, and most often deceitfully, representing yourself and your culture as pretty much scum who can only be validated by money. Thanks in large part to the exceptional (it's sad just how exceptional) bravery of Michelle Alexander, (author of The New Jim Crow: Mass Incarceration in the Age of Colorblindness) we live in a society where each day more and more people realize the obvious truth that the goals of the criminal justice system have way more to do with black enslavement than rehabilitation or keeping people safe. Facing the reality of modern slavery, we continue to allow ourselves to be enslaved day after day. (Granted, fear of death is a far cry from fear of lack of wealth, but they're both fear, the currency of cowardice.) As KRS-One (whose "Sound of Da Police" was actually the theme song for the trailer of that ridiculous movie I referenced earlier, which all but brought a tear to my eye), pointed out on his classic "Black Cop," many policemen and policewomen are now earning paychecks for gathering up their own brothers and sisters, on charges that perpetually lead to a slap on the wrist for whites but somehow manage to be the first domino in a lifetime of enslavement for blacks. These cops get to use the "feeding my family" line too. We accept it, and go about our day, meek, bullied, and afraid to assert authority against anyone but each other, and amongst each other asserting authority with a ferocity that could only be explained by the rage of hundreds of years of being bullied by everybody else. In New York City, where infiltration and displacement are referenced using the the thinly veiled insult "gentrification" (look up the root word. "Gent." If we accept and use a term the very definition of which suggests that communities are becoming more noble and graceful, what does that say about the people being pushed out?) natives know better than to display any aggression towards white newcomers, but are as quick as ever to stare down an unfamiliar black face who isn't from the neighborhood.